Community Relations
2012 Entrepreneur of the Year Award to ATD Computer Solutions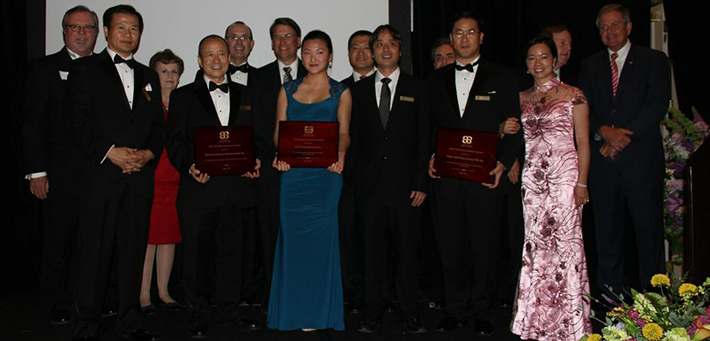 ATD Computer Solutions was awarded the 2012 Entrepreneur of the Year Award by the Carolinas Chinese Chamber of Commerce (CCCC) on May 11, 2013. In appreciation and celebration of the Carolina's top Chinese entrepreneurs and executives, the Chambers hosted an annual Awards Gala to recognize the efforts and support of these exceptional individuals.
The gala intended to provide an open forum for NC and SC public service and business leaders to advocate a pro-growth business climate for minority entrepreneurs and facilitate cross-border trade and investment activities between the US and China, which can help attract Chinese investors and bring jobs to the Carolinas.
ATD participates with JDRF - Walk to Cure Diabetes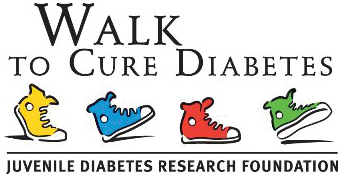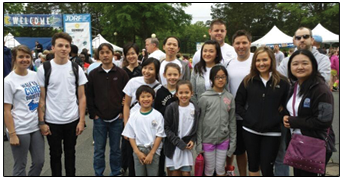 ATD Computer Solutions supported the Juvenile Diabetes Research Foundation (JDRF) Walk to Cure Diabetes on April 27, 2013. The Walk is a fun, happy, healthy, and effective way to show your support for all those living with type 1 diabetes (T1D) and to raise funds for JDRF - the leading global organization focused on T1D research.
ATD Computer Solutions, established in 1999, is headquartered in Charlotte, NC. And because of that, they are always looking for opportunities to give back to the community. All of their employees showed their support as a team by participating in a morning walk through the Carowinds Amusement Park. The Walk was about 5K and raised thousands of dollars for the millions of people living with and affected by T1D.
So join JDRF at a Walk near you! There are no small steps in this journey. Every step, every participant, and every dollar raised brings JDRF closer to our goal of creating a world without T1D.